About Twin Cities Lean Consulting
We are a Lean Six Sigma Consulting business working with small to medium-size manufacturing businesses in the Twin Cities (Minneapolis / St. Paul), Minnesota. We have experience in small and large manufacturing environments.
We also support start-ups and small, privately-held Minnesota companies who need process improvement services and workforce solutions.
Management Team
Charlie Andrews currently holds his Master Black Belt certification specializing in Supply Chain and Operations. During his tenure as a Master Black Belt, he supported all projects that totaled over $6M. While gaining his Black Belt certification, he completed a total of 6 projects totaling ~$2M in savings.
"As a small business owner, I have seen firsthand the positive impact of adopting Lean principles, reduced cycle times, set-up times, and improved team morale."
Charlie Andrews – Certified Six Sigma Master Black Belt



Charlie attended Campbell University, in Buies Creek, NC, and majored in Professional Golf Management with an emphasis in Business. After spending a few years working in the golf sector, Charlie decided to specifically pursue a career in the manufacturing sector.
While working with Cummins, a worldwide manufacturing corporation, Charlie became a Certified Six Sigma Master Black Belt. While in that role, he supported Manufacturing Supply Chain and Operations.
Charlie then made the move to small business manufacturing, becoming a co-owner and accepting the Director of Operations role at VistaTek / Self-Eco. He led various projects to improve the entire manufacturing process, from order entry to production to shipping the final product, which established an efficient production floor.
After 13 years of implementing continuous improvement change in both large sector and small sector manufacturing, Charlie decided the best way to share his passion related to Six Sigma Lean would be to become a manufacturing business consultant.
He now enjoys a role where he can spread the good news about continuous improvement to other manufacturing companies to make them more successful. Aside from business, Charlie enjoys to spend time with his family, play golf, and be involved in his church. Charlie and his wife have 3 children and reside in the east metro.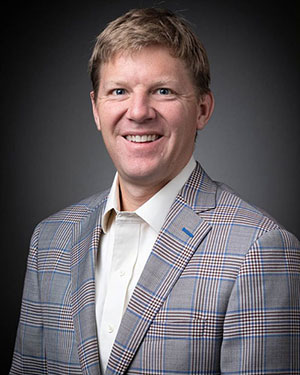 Charlie Andrews
Founder/Owner
13 years of Manufacturing Experience

10+ at Cummins (Large Manufacturing)

3 years as a small business owner (Small Manufacturing)

Certified Six Sigma Master Black Belt

Completed 6 projects totaling $2M in savings

Oversaw Manufacturing/Supply Chain projects totaling $6M in savings.

Taught Six Sigma training
Contact Us